INTRODUCING THE SPCA'S NEXT DEVELOPMENT DIRECTOR...
Friday, 11 May 2018 15:46
Scott Delucchi, SPCA Executive Director
I've found The SPCA's future Development Director. She checks all the boxes for this vital role.  Passion for our mission. Check. Warm and personable. Check. Not afraid to ask others to open up their checkbooks and piggy banks to support our cause. Check.  Results-driven. Check. Poised, polished, delightful. Check, check, check. She also draws really well, so that's a bonus. She does not drive, but we can work around that.
The way I see it, my new friend Dahlia will join our staff around 2038, after she's graduated from college and has had a few years of professional seasoning under her belt. She turns seven in three weeks!
We first met Dahlia, a local resident, during our Telethon in March. She brought in $200 in pennies. She found a penny one day and that sparked an idea: pennies for puppies. With the help of her parents who hand-rolled 20,000 pennies (add "delegates well" to Dahlia's list of attributes), Dahlia made the largest gift we can recall for someone her age.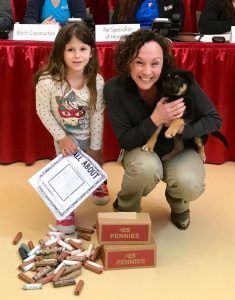 I missed her when she visited, so I mailed her a hand-written note to say thanks and added a drawing of my dog. We've been pen pals ever since. For our younger readers, this is a term used to describe people who regularly write to each other, particularly via postal mail.  I'll take this over tweets and texts anyday!
Then, just last week, we met in person. Dahlia's first fundraising effort was so successful, she did it again.  This time, she utilized a matching gift technique. She raised $350 on her own, then worked with a local business and another individual donor to match her gift, doubling the benefit for our animals. This is high-level fundraising, folks!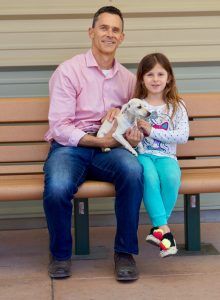 Dahlia's visit made my week!  I'm inspired, daily, by what I see. Hard-working, dedicated staff.  Talented, committed volunteers who give their time — many spend well over 20 hours/week at The SPCA.  I see people willing to adopt the oldest animals in our shelter or the animals you might think would be overlooked. I talk to people who foster animals for us and get up in the middle of the night to feed litters. And, I see Good Samaritans who have rescued stray animals or injured wildlife and brought them to us.
Still, Dahlia's visit was extra special. We toured the adoption center, we spent time with Murray, my dog (so she could see my drawing was decent!), and I showed Dahlia her future office. We sat on a bench in the SPCA's adoption courtyard and chatted about about her next venture.  She mentioned "quarters for hamsters." I let her know we recently took in 18 guinea pigs (which quickly turned into 26, but I didn't "go there" to explain how that happened!) and suggested she might target them with her efforts. Our irrepressible supporter is also eying a new goal: $1K for the SPCA! Given her initial $200 donation and the more recent $700 gift, she's right there.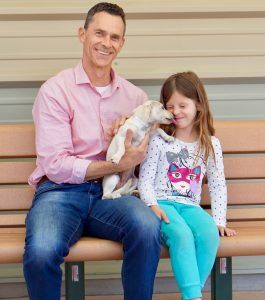 I let Dahlia know I had to pick-up my seven year-old and his big sister and take them to a school talent show, so we said our goodbyes. For now.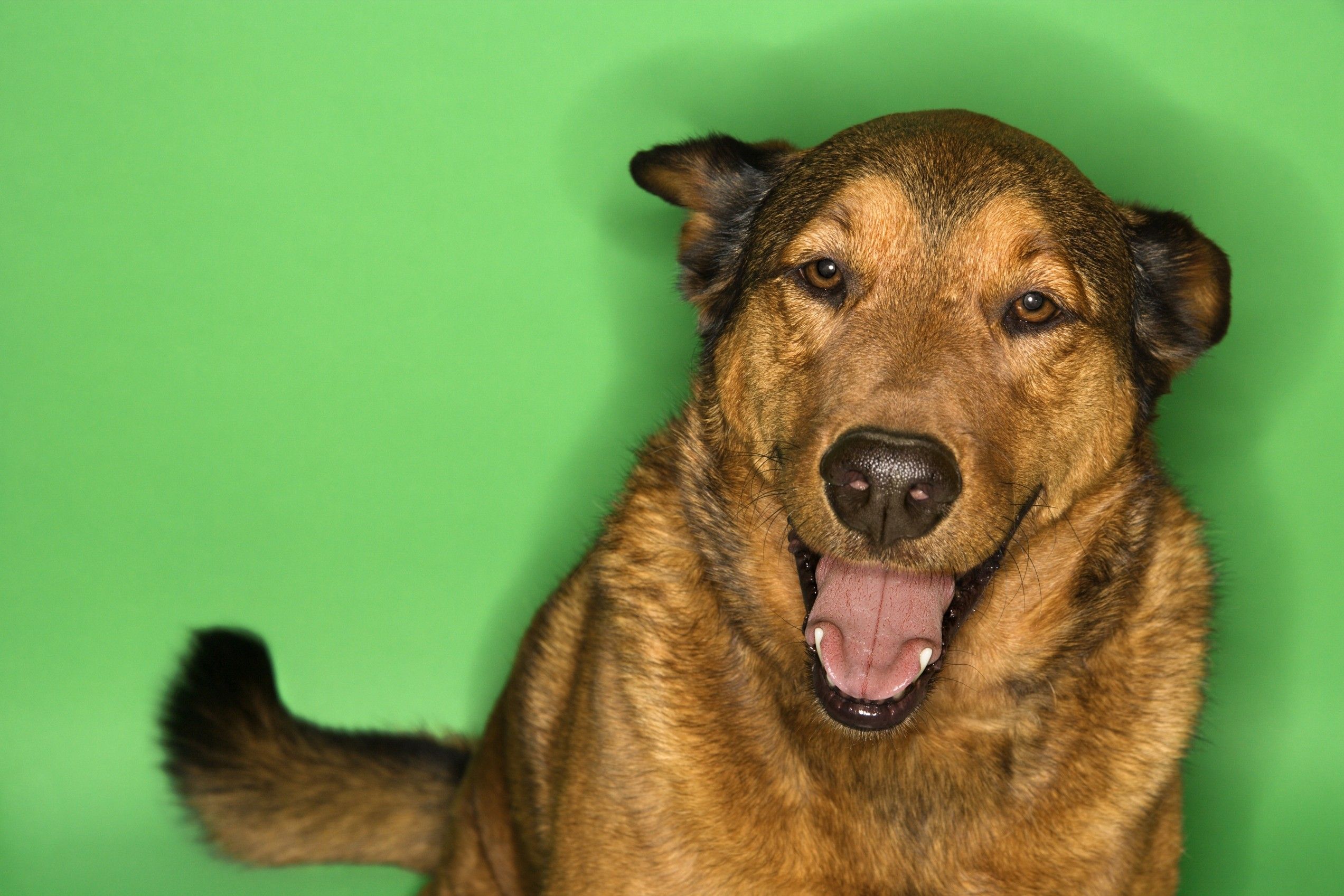 Join the pack.
Want to learn more about us and how we help people, pets, and wildlife? Sign up below to receive SPCA eNewsletters.