Consejos de Seguridad

Mantenga a sus mascotas seguras can estos sencillos consejos para clima cálido, clima frío, Halloween, cuatro de julio y más. Sus mascotas dependen de usted, y podemos ayudarlo a mantenerlas a salvo.
ADVERTENCIAS DE TIEMPO CALIENTE

Un automóvil estacionado puede convertirse rápidamente en mortal para un perro encerrado adentro, incluso si las ventanas están abiertas un poco. Es illegal dejar a una mascota en un vehículo de motor desatendido en "circunstancias que razonablemente se podria esperar que causen sufrimiento, discapacidad o muerte al animal.
La exposición prolongada al calor extremo puede provocar agotamiento por calor o un posible golpe de calor. Los niños y las mascotas no deben dejarse desatendidos en vehículos cerrados. El interior de un automóvil estacionado puede alcanzar más de 120 grados en menos de cinco minutos, incluso con las ventanas parcialmente abiertas, causando daño cerebral o muerte. Tenga en cuenta que las condiciones en nuestra área cambian constantemente. Un lugar sombreado en un día de niebla puede pasar rápidamente a la luz solar directa y caliente.

Si ve un animal encerrado en un automóvil caliente, comuníquese con SPCA Monterey County o llame al 911 de inmediato. Recuerde: es illegal dejar a un animal en un vehículo de motor desatendido en "circunstancias que razonablemente se podría esperar que causen sufrimiento, discapacidad or muerte al animal".
Los animals que se dejan en el hogar al aire libre deben tener acceso a sombra y abundante agua potable fresca. En caso de duda, deje a su mascota en el interior. Recuerde: lo que es caliente para usted también lo es para su mascota.

Los síntomas del golpe de calor incluyen:
- Letargo o apatía
- Jadeo fuerte
- Convulsions o vómito
- Falta de cordinacion
- Colapso, coma o muerte

Si su perro presenta síntomas de insolación, muévalo inmediatamente a un área fresca y aplique trapos o toallas frías y húmedas para bajar la temperature de su cuerpo lentamente y luego busque tratamiento veterinario de emergencia.

Para más información, por favor contáctenos.

Otros consejos de seguridad a considerer en climas cálidos:

- Ejercita a tu perro en las horas más tempranas de la mañana o de la tarde.
- Si su mascota debe estar afuera durante el día, siempre proporcione sombra constante y agua fría y fresca en un envase a prueba de volcaduras.

Mantenga a su mascota bien cuidada, pero no se afeite el abrigo para "mantenerlo fresco". El abrigo de su mascota lo protégé de las quemaduras solares y también actúan como aislamiento contra el calor.

Protégé a tu mascota del clima cálido

CONSEJOS DE SEGURIDAD PARA EL CUATRO DE JULIO

SPCA Monterey County informa que el feriado del 4 de julio puede ser un feriado peligroso para las mascotas. Si bien los fuegos artificiales pueden ser una parte emocionante de las celebraciones navideñas, asustan a muchos de los animales de compañía de nuestra comunidad. Tradicionalmente, el SPCA y otros refugios de animales del área ven un aumento en el número de perros y gatos callejeros después de las festividades del 4 de julio. Este aumento de animales callejeros también puede aumentar el número de animales atropellados por los automóviles. La SPCA aconseja las siguientes precauciones para ayudar a mantener a sus mascotas seguras:

-Mantenga a sus mascotas en el interior o en un área segura y confinada donde se sientan cómodas. Si su mascota tiene una manta o un juguete favorito, asegúrese de tenerlo cerca.

-No lleves a tu mascota a un espectáculo de fuegos artificiales. Aunque solo hay un espectáculo oficial de fuegos artificiales aéreos en el condado de Monterey este año (King City), desafortunadamente, muchas personas activaron fuegos artificiales ilegales que podrían asustar a sus mascotas. Lamentablemente, esto podría suceder en cualquier lugar.

-Encienda una radio, televisión o ventilador para amortiguar el sonido de los fuegos artificiales. Proporcionar ruidos domésticos comunes que su mascota conoce y en los que confía ayudará a calmar a su mascota si está solo durante la noche.

-Si es posible, no deje a su perro o gato afuera este fin de semana. Una vez asustados, a menudo saltan vallas y corren rápido y lejos de casa, sin darse cuenta de los automóviles u otros peligros.

-Si su perro comienza a quejarse, pasear y jadear, trate de distraerlo jugando su juego favorito o haciéndole realizar su truco favorito. Acariciarlo y tratar de calmarlo con tu voz podría simplemente reforzar y aumentar su comportamiento ansioso.

-Asegúrese de que su mascota esté usando etiquetas de identificación actuales en todo momento y que tenga un microchip I.D. (disponible en The SPCA por solo $ 25)

-Si sabe que su mascota tiene miedo de los ruidos fuertes y los destellos de luz (como rayos y truenos), consulte a su veterinario para obtener consejos sobre medicamentos. También puede probar la aromaterapia o los productos conocidos como Thunder Shirts o ponerse en contacto con el departamento de capacitación de comportamiento de SPCA para obtener asesoramiento (831-264-5422)

Si su mascota se pierde, comience a revisar lo antes posible en el condado de SPCA Monterey o en su refugio de animales local.

CONSEJOS DE SEGURIDAD DE VACACIONES

-Las sobras pueden ser peligrosas para las mascotas durante las vacaciones, especialmente los huesos de pavo. Tan delicioso como fue su cena de Acción de Gracias, evite la tentación de compartir los huesos con su mascota. Son afilados, se astilla fácilmente y, cuando se ingieren, pueden perforar un intestino y llevar a una visita a la clínica de emergencia que será dolorosa para su mascota y su billetera.

-Un riesgo que a menudo se pasa por alto es la eliminación de la carcasa del pavo. Es más seguro colocarlo en una bolsa doble en bolsas de plástico y colocarlo en un contenedor de basura seguro en su garaje o en el exterior. Asegúrese de que la tapa esté muy segura. Los mapaches son conocidos por tener acceso a contenedores o áreas cerradas que creemos que son a prueba de mapaches.

-Incluso las sobras deshuesadas pueden molestar a una mascota que está acostumbrada a comer un alimento para mascotas consistente, de una sola marca y de alta calidad. El jamón y el pavo tienen un alto contenido de grasa y pueden causar malestar digestivo. Un veterinario debe ver inmediatamente a las mascotas que presenten síntomas que incluyen dolor en el abdomen, diarrea, vómitos, depresión o pérdida de apetito.

-Si distribuye dulces solo para fiestas o durante toda la temporada, tenga cuidado de que sus mascotas no quieran jugar o comer dulces. El chocolate puede causar enfermedades y los envoltorios de dulces a menudo se ingieren y causan un bloqueo. Ambos son potencialmente mortales y justifican un viaje a la oficina de su veterinario.

-Algunas plantas de vacaciones son peligrosas o mortales para su mascota. Haga clic aquí para obtener más información sobre las muchas plantas venenosas y partes de plantas que se encuentran comúnmente en el hogar. Los lirios, el muérdago y el acebo son solo algunas de las plantas de temporada tradicionalmente incluidas en las decoraciones navideñas que pueden enfermar a su mascota.

-Mantenga a las mascotas inquisitivas lejos de los regalos envueltos, especialmente aquellos que puedan tener alimentos tentadores en su interior. No querrás arruinar una sorpresa divertida al tener a tu gato o perro abierto, y comer, tus regalos navideños.

-Los gatos son conocidos por hacer que los adornos colgantes bajos sean sus juguetes preferidos. Los adornos de vidrio son un peligro particular: una rotura puede provocar que una mascota ingiera un fragmento de vidrio afilado que podría perforar el estómago o los intestinos. Coloque adornos de vidrio y adornos con piezas pequeñas que puedan desprenderse e ingerirse en las extremidades superiores y dedicar las extremidades inferiores a adornos de madera o plástico resistentes.

-Los dueños de mascotas pueden querer pegar árboles navideños a la pared para evitar que las mascotas los derriben. Si usa un soporte pequeño o liviano, asegure el árbol a la pared con un alambre fino o un hilo de pescar de prueba adecuado con pequeños tornillos de ojo que no dañarán seriamente sus paredes. Una mejor alternativa es utilizar un soporte para árboles muy pesado, lleno de agua o de hierro fundido que evitará que todo el gato, excepto el más pesado, vuelque su árbol.

¡Adornos y velas encendidas deben colocarse fuera del alcance de los gatos y gatitos juguetones, por no mencionar las colas de perro felices!

-Traer una nueva mascota a la casa durante las vacaciones también puede ser muy difícil. La SPCA recomienda encarecidamente que las mascotas solo se entreguen como regalos cuando el destinatario pueda desempeñar un papel activo en la selección de la mascota. Se pueden dar animales de peluche para representar el regalo, y la SPCA tiene certificados de regalo de adopción de mascotas disponibles para dar. Los certificados de regalo están disponibles en cualquier valor en el SPCA, ubicado en 1002 Highway 68, directamente frente a Laguna Seca Raceway o visitando www.SPCAmc.org. Contáctenos al 831-373-2631 o 422-4721.

CONSEJOS DE SEGURIDAD PARA EL CLIMA FRÍO

Brr! ¡Está frío afuera!

SPCA Monterey County informa a los dueños de mascotas que las temperaturas frías y heladas pueden ser mortales para las mascotas y el ganado. Las mascotas que normalmente viven al aire libre en condiciones de clima templado necesitan protección adicional contra las temperaturas de congelación. La SPCA recomienda traer a todas las mascotas a la casa o al garaje cálido y climatizado durante la próxima ola de frío.

Lo que deberías saber:

-La exposición prolongada a temperaturas extremadamente frías y heladas puede conducir a una hipotermia potencialmente mortal (disminución severa de la temperatura corporal normal), especialmente para perros más pequeños, gatos, perros con pelo corto y todos los animales que están aclimatados a nuestro clima típicamente más cálido.

-Asegúrese de verificar con frecuencia las fuentes de agua al aire libre para mascotas y ganado, ya que pueden congelarse y evitar el acceso al agua.

-Si no puede estar adentro, los perros habitados al exterior deben estar protegidos por una caseta para perros seca y sin corrientes de aire que sea lo suficientemente grande como para permitir que el perro se siente y se acueste cómodamente, pero lo suficientemente pequeño como para mantener el calor de su cuerpo. El piso debe elevarse a unos centímetros del suelo. Proporcione mantas y toallas secas adicionales y aleje la casa del viento, cubriendo la puerta con una solapa de tela resistente al agua o plástico. Dado que la mayoría de los animales en nuestra área no están aclimatados al clima extremadamente frío, la SPCA aconseja tenerlos adentro si es posible.

-Los perros y gatos que no están habitados al aire libre deben ser llevados al interior para garantizar su seguridad.

-No deje los gatos domésticos interiores / exteriores afuera durante la noche. No están acostumbrados a las condiciones climáticas y pueden sufrir hipotermia o perderse, ser robados o lesionados.

-Durante el invierno, los gatos al aire libre a veces duermen bajo el capó de los automóviles. Cuando se arranca el motor, la correa del ventilador puede lastimar o matar al gato. Si hay gatos al aire libre en su área, golpee con fuerza el capó del automóvil antes de encender el motor para darle la oportunidad de escapar.

-No deje a su mascota sola en un automóvil durante el clima frío. Un automóvil puede actuar como un refrigerador en el invierno, manteniéndose en el frío.

-Las mascotas que sufren los efectos del clima frío severo deben llevarse inmediatamente a un veterinario. Durante el transporte, el animal debe envolverse en toallas y mantas calientes y secas

-Si ve un animal dejado afuera en el frío, comuníquese con el Departamento de Investigaciones Humanitarias de la SPCA al 373-2631 o 422-4721 x213. Podemos ayudar a educar a los propietarios sobre cómo cuidar adecuadamente a sus mascotas durante las frías noches de invierno. Todas las llamadas son confidenciales.

CONSEJOS DE SEGURIDAD DE HALLOWEEN

SPCA Monterey County insta a los dueños de mascotas a tomar algunas precauciones simples para proteger a sus mascotas durante la semana de Halloween:

-Las mascotas deben mantenerse en el interior y preferiblemente confinadas a un área de la casa donde no puedan escapar. Varios extraños disfrazados en su puerta pueden ser muy estresantes para su mascota. Las mascotas pueden salirse por la puerta de entrada inesperadamente o asustarse y morder.

-Mantenga a los gatos seguros en el interior de su casa durante la semana de Halloween. Los gatos a veces pueden ser víctimas de bromas de Halloween o incidentes relacionados con la crueldad.

-Las mascotas siempre deben tener una licencia actual, una etiqueta de identificación y un microchip para que puedan devolverse en caso de que tengan miedo y escapen de la casa.

-Si planea vestir a su mascota para Halloween, practique primero para acostumbrar a su mascota al disfraz. A algunas mascotas simplemente no les gustan los disfraces, así que no lo fuerces. Asegúrese de que sea fácil de quitar si su mascota se asusta y tiene partes separables (como velcro). Siempre mantenga a su mascota bajo su control cuando esté disfrazado.

-Mantenga las calabazas, velas y adornos encendidos lejos de los animales. Los animales de compañía pueden derribarlos y provocar incendios o lesionarse.

-Los dulces deben mantenerse alejados de las mascotas curiosas y nunca deben administrarse a los animales. El chocolate puede ser mortal para las mascotas y el papel de aluminio y los envoltorios de celofán pueden ser peligrosos si se ingieren.

-Para obtener más información sobre cómo tener un Halloween seguro y feliz para sus mascotas, comuníquese con SPCA al 831-373-2631 o 422-4721.

SELECCIÓN DE UNA HABITACIÓN DE MASCOTAS HABILITADA

SPCA Monterey County recomienda encarecidamente hacerle a su potencial niñera las siguientes preguntas para ayudarlo a decidir si son adecuadas para su familia, mascotas y estilo de vida.

-¿Cuánto tiempo han estado cuidando mascotas?
-¿Realizan servicios de cuidado de mascotas en el hogar donde pasan la noche con sus mascotas o visitan su hogar en los horarios establecidos?
-¿Qué servicios brindan a sus mascotas (alimentación, caminar, arreglarse, jugar, etc.)?
-¿Qué cantidad y tipo de tiempo de calidad pasarán con su mascota?
-¿Están asegurados y unidos?
-¿Pueden proporcionar referencias de otros clientes?
-¿Qué otros servicios ofrecen (traer el correo y el periódico, regar las plantas, etc.)?

Después de elegir un cuidador de mascotas que se adapte a sus necesidades, asegúrese de darles una descripción detallada de la rutina y el horario de alimentación de su mascota, su itinerario, su información de contacto de emergencia, la información de su veterinario y la información de contacto de alguien que pueda tomar decisiones de emergencia. para su mascota si está fuera de su alcance. Además, asegúrese de establecer un plan de pago en la oficina de su veterinario si surge la necesidad de servicios de emergencia mientras está fuera y notifique a su veterinario sobre quién tiene permiso para llevar a su mascota a recibir tratamiento.
TAMBIÉN TE PUEDE INTERSAR…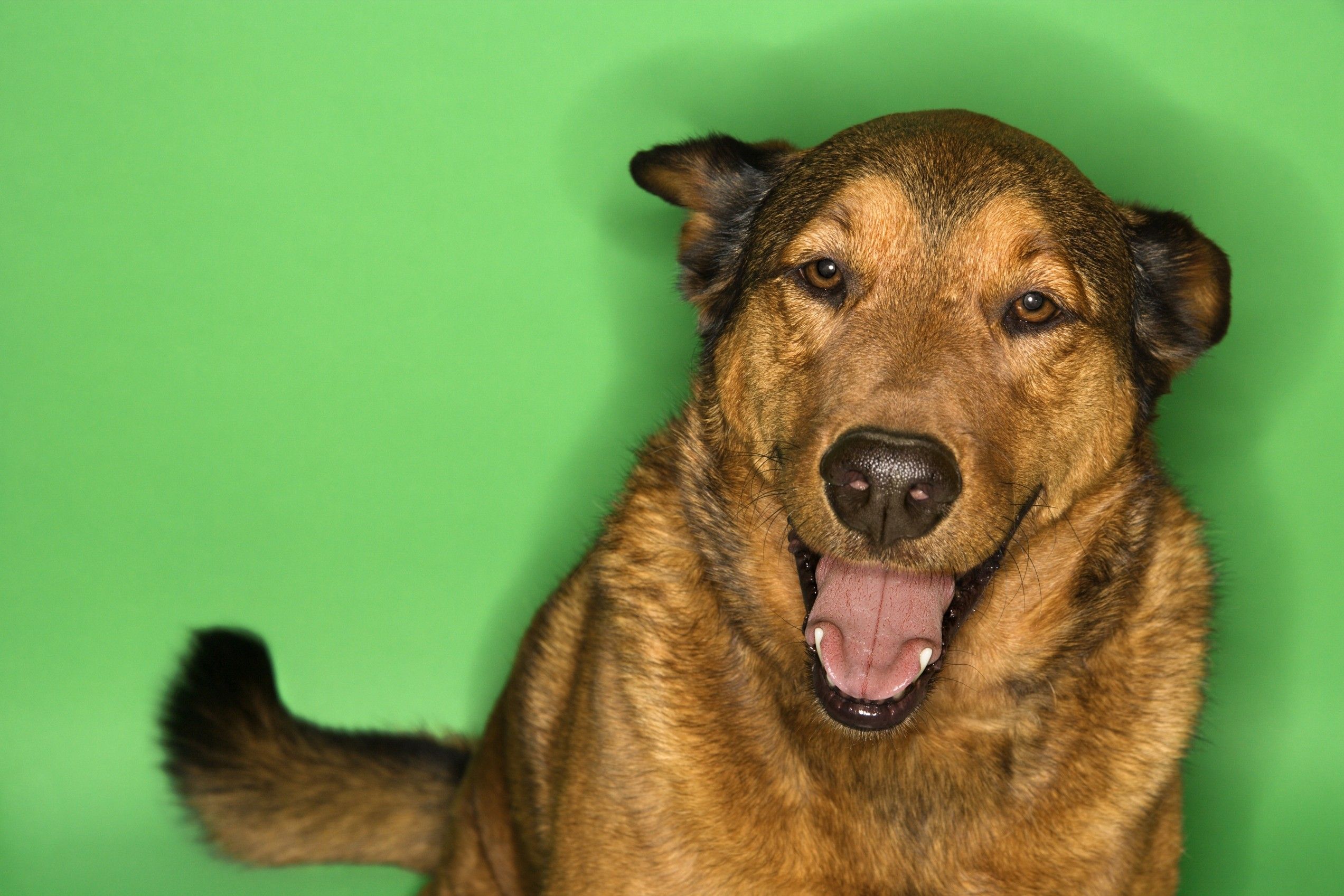 Join the pack.
Want to learn more about us and how we help people, pets, and wildlife? Sign up below to receive SPCA eNewsletters.