Rindiendo su mascota

Rindiendo su Mascota
Nosotros sabemos que tener que rendir su mascota es algo muy difícil. Es posible resolver la mayoría de los problemas que los dueños de las mascotas enfrentan y nosotros podemos ayudarles. Nosotros entendemos que a veces no es posible quedarse con su mascota. Por Favor intente todo lo posible que pueda antes de rendir a su mascota. 
Estos son las más comunes razones porque la gente riended a sus mascotas:
Problemas de Comportamiento: Los entrenadores del SPCA pueden ayudarlo con problemas de ansiedad de separación, entrenamiento de casa, ladrando, agresión y socialización. Los entrenadores hacen formación económica, conveniente, fácil y divertida.  El enlace lo ayuda con problemas de gatos.  Y además ofrecemos una linea de telefono para consejo de comportamiento: 831-264-5422.  
Si no puede pagar: 

Atención médica para su mascota: hable con su veterinario si es posible pagar en pagos o si puede utilizar CareCredit. Usted también puede contactar a algunas organizaciones como BirchBark Foundation, Max's Helping Paws, Wellness Waggin', o Peace of Mind Dog Rescue Helping Paw Program para recibir ayuda con los costos del veterinario.  
Comida: Puede visitar nuestra banco de comida o puede contactar al banco de comida del condado de Monterey para asistencia con comida y suministros.  
Aunque la SPCA no ha trabajado con estas organizaciones, otras opciones posibles son STARelief, The Pet Fund, Red Rover Relief, the Magic Bullet Fund, Labrador Lifeline, Labrado Harbor, o recaudación de fondos como GoFundMe o Waggle. Busca en internet para otras ideas.

No hay Tiempo: Considere buscar a un cuidador de mascotas o una guardería para mascotas. Hable con sus familiares y amigos para ver si lo puede ayudar cuidar a su mascota. 
Mudarse/Dueño de la casa: Visite este enlance para ver viviendas que acepten mascotas. Visita este enlance para consejos cuando se muda a otra casa.  ¿Será un problema con entrenar su mascota? Contáctenos hoy a 831-264-5422.
Demasiados Animales/Camada no querida: La SPCA ofrece citas de bajos ingresos para esterilizar y castrar a las mascotas para evitar camadas no queridas. Otros refugios de animales como Salinas Animal Services a a veces ofrecen cupones para los residentes para reducir el costo. Si su camada de perritos o gatitos es muy pequeña favor de contactarnos para darle consejos para que la mamá se quede con sus bebés.. 
Mis mascotas no se llevan uno con el otro: Nuestros entrenadores lo pueden ayudar con este problema para que tengan paz en su hogar para toda su familia: 831-264-5422. 
Violencia Doméstica: La SPCA está aquí para usted y sus mascotas cuando nos necesite. Favor de contactarnos si necesita ayuda de emergencia para guardería de animales: 831-373-2631. 
Otras Consideraciones:  Hable con su veterinario para saber exactamente cuales son los problemas de salud que tiene su mascota. Si su mascota sufre problemas de salud, quizás sea el tiempo de eutanasia humana. En vez de rendir su mascota alomejor puede ser tiempo de descanso para la mascota. Sabemos que esta decisión puede ser muy difícil. Por Favor de leer lo siguiente. 
Si no encuentra la información que necesita, favor de contactarnos a este correo electrónico info@spcamc.org o al número de teléfono 831-373-2631. Y lo ayudaremos considerar sus opciones. 
Favor de notar si vive afuera del condado de Monterey y tiene que rendir su mascota, le recomendamos que busque una opción en el condado donde vive. Nuestra responsabilidad es servir a la comunidad y los animales del condado de Monterey. 
Si decide que no puede quedarse con su mascota
Cuidadosamente busca un nuevo hogar para su mascota su mismo. Esta transición será más fácil para su mascota y le permite a usted mirar si su mascota estará en un buen hogar nuevo.

Contacta a sus familiares y amistades para ver si lo pueden ayudar por un rato o por un largo tiempo.

Este enlace lo puede ayudar. Favor de notar que a causa de algunas alegaciones recientes de negligencia o crueldad en estos lugares de rescato para animales, se le recomienda que haga su propia investigación antes de entregar a su mascota a cualquier organización.
Si decide rendir su mascota al SPCA del condado de Monterey
Mientras que estamos bajo el orden de quedarnos en casa, le pedimos que se quede con sus mascotas. Tenemos muchas opciones para ayudarlo quedar con su mascota. Esta ayuda incluye comida gratis para su mascota, suministros de mascotas, y consejos de comportamiento. Si no puede quedarse con su mascota aún con ayuda gratis, por el momento hacemos citas para rendir a su mascota. 
Favor de completar este formulario para que lo podamos ayudar con su cita. Le agradecemos por su paciencia en estos tiempos difíciles que estamos pasando. Por favor entiende que hacemos lo mejor que podamos para ayudar a todos los animales. Sabemos que es muy difícil hacer estos cambios pero es necesario para mantener nuestras puertas abiertas y servir a la comunidad y los animales.
Todos nuestros empleados y voluntarios les muestran cariño a todos los animales en nuestro cuidado. Pero no todos los animales responden bien al estar en estas circunstancias. 
Nosotros haremos lo mejor que podamos para dar a su mascota en adopción y buscarle un nuevo hogar. Evaluamos cada animal que viene a nuestro cuidado con mucho cariño y compasión para descubrir problemas de salud y comportamiento. Hacemos esto para saber lo que es lo mejor para el animal, si podemos darlo en adopción, darle tratamiento médico por mucho tiempo, entrenamiento, buscar un rescate de perros o si es necesario euthanasia humana. Usted puede ayudarnos con darnos toda la información posible sobre su mascota antes de rendirlo a nosotros.
A pesar de todo nuestro esfuerzo hay algunos animales que no se puede dar en adopción por problemas de salud y comportamiento. Por esta razón eutanasia humana sería la mejor solución para ciertos animales.
Por favor entienda que una mascota que ha vivido toda su vida con usted y no ha tenido la oportunidad de conocer a mucha otra gente o a otras mascotas, por este motivo su mascota puede pasar un tiempo difícil en nuestro cuidado, en otro hogar o en un refugio de perros.
Problemas que hacen a un perro menos deseable por adoptantes son ansiedad de separación, problemas crónicos que serán costosos a largo plazo, problemas de comportamiento con la guardia de comida, o es difícil para el animal asociarse con gente y otros animales. La mayoría de la gente busca a un perro feliz, bien ajustado, una mascota sana. Si su mascota tiene problemas como estos listados, favor de contactarnos al 831-373-2631 o por correo electrónico: info@spcamc.org para que podamos ayudarlo a resolver estos problemas para que se puede quedar con su mascota.
Si tiene alguna pregunta sobre su mascota y piensa que ya no puede quedarse con él o ella favor de hablarnos al 831-373-2631. Por favor si vives afuera del condado de Monterey y tiene que entregar a su mascota, le recomendamos que busque en su comunidad. Nuestra responsabilidad es servir a los residentes y animales del condado de Monterey.
También te puede interesar…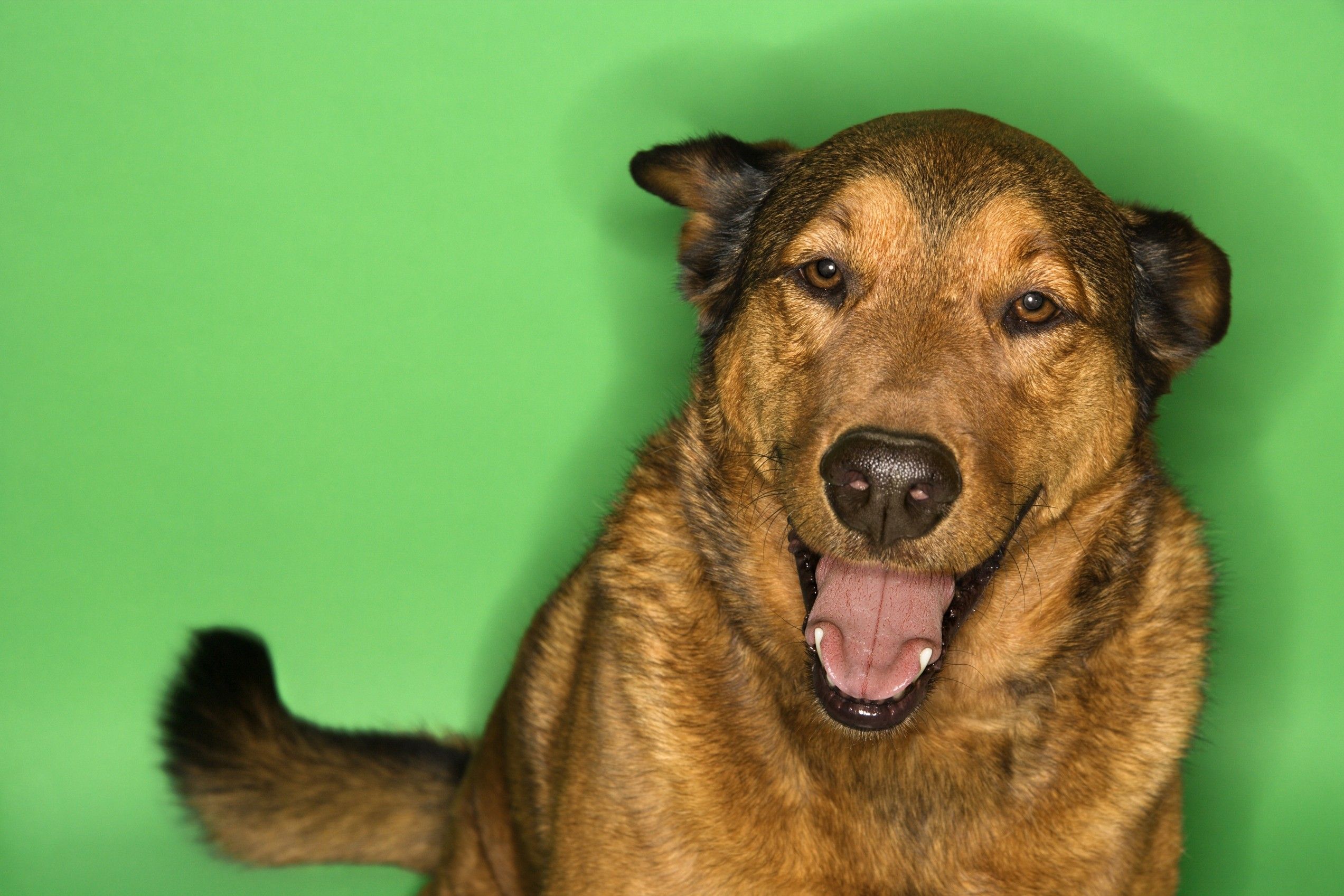 Join the pack.
Want to learn more about us and how we help people, pets, and wildlife? Sign up below to receive SPCA eNewsletters.