How to Help Wildlife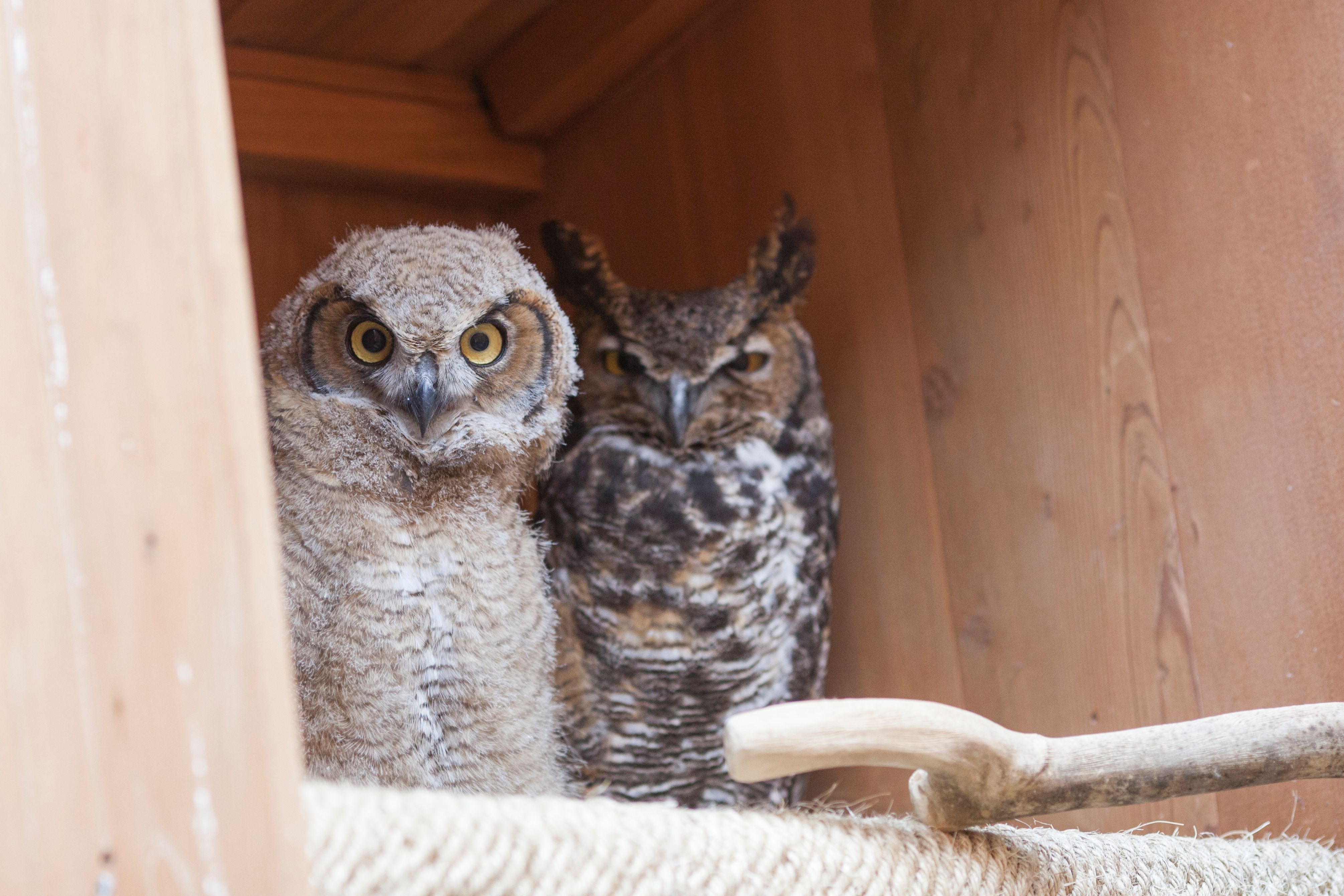 Thank you for helping wildlife! If you find a wild animal in distress, please do not move or disturb it. Call The SPCA Wildlife Center for help. Thanks to your support, SPCA Wildlife Rehabilitation Technicians are available to rescue and rehabilitate wild animals in need.
We can be reached at (831) 264-5427 during regular hours.
Here are some easy ways to make a difference for wild animals in Monterey County. 
WILDLIFE BABY SHOWER
Help rescued wild animals during SPCA Monterey County's first Wildlife Baby Shower! You can help by purchasing gifts on Amazon or giving online. 
The SPCA Wildlife Center is the only full-service wildlife rescue and rehabilitation center in Monterey County, rescuing over 2,500 injured, sick, and orphaned wild animals every year. Right now, we are caring for 47 baby animals, including skunks, squirrels, opossums, hummingbirds, songbirds, and Snowy Plovers. 
As we move deeper into the Spring and Summer months, we expect those numbers to skyrocket. It's not unusual for our dedicated team of staff and volunteers to care for over 100 baby birds in a single day. All our rescues are only made possible by your generous, compassionate support. Thank you!
VOLUNTEER
Wildlife Center volunteers help staff rehabilitate injured and orphaned wildlife. Learn how you can volunteer!
DONATE
KEEP WILDLIFE WILD
Feeding wild animals causes them to lose their fear of humans and become nuisances to your neighbors. Keep pet food in at night and don't try to feed any wild animal.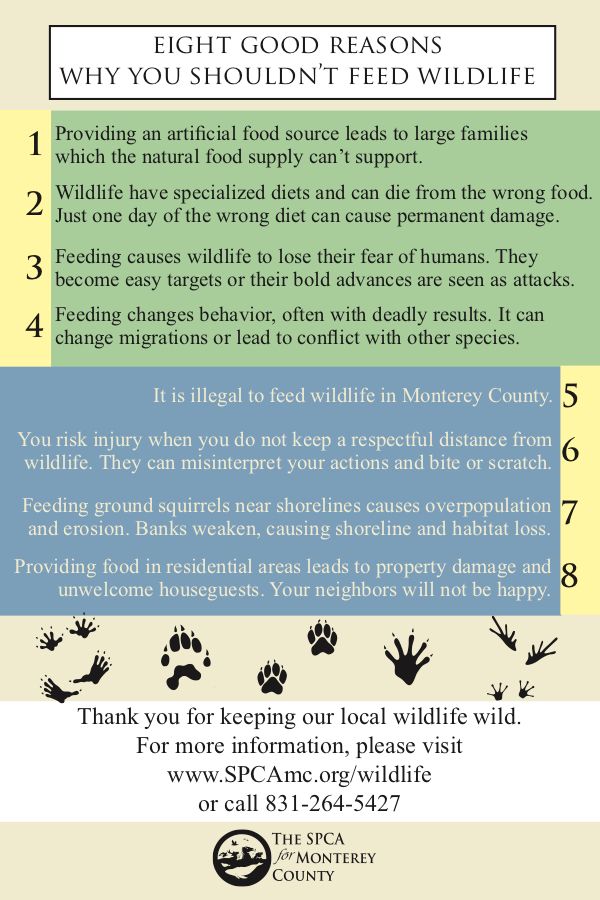 PRUNE TREES AND SHRUBS BETWEEN OCTOBER AND DECEMBER
The safest time for pruning – for animals and trees alike – is during the months when animals are not nesting. Federal law requires that bird nests not be disturbed until eggs hatch and the babies leave the nest. If you absolutely need to prune a tree for safety reasons, carefully check the area for squirrel and bird nests first. If you find a nest with eggs or babies, moving or destroying the nest will severely hurt the babies' chance of survival. Please contact us if you have any questions about trimming.
RECYCLE FISHING LINE AND HOOKS
Birds and sea mammals can be seriously injured by getting tangled in fishing line or swallowing fish hooks. If you see fishing line on shores or in the water, please pick it up and discard it in the trash. The SPCA partnered with other agencies to provide fishing line recycling canisters in area wharfs and piers.
KEEP BIRD FEEDERS CLEAN
Feeders are great for bird watching but can easily transmit disease if not properly cleaned. Be sure to clean your bird feeders and baths weekly or between fillings. Contact us for more information.
KEEP CATS INDOORS
You will keep your cat - and local wildlife - safe just by keeping cats indoors.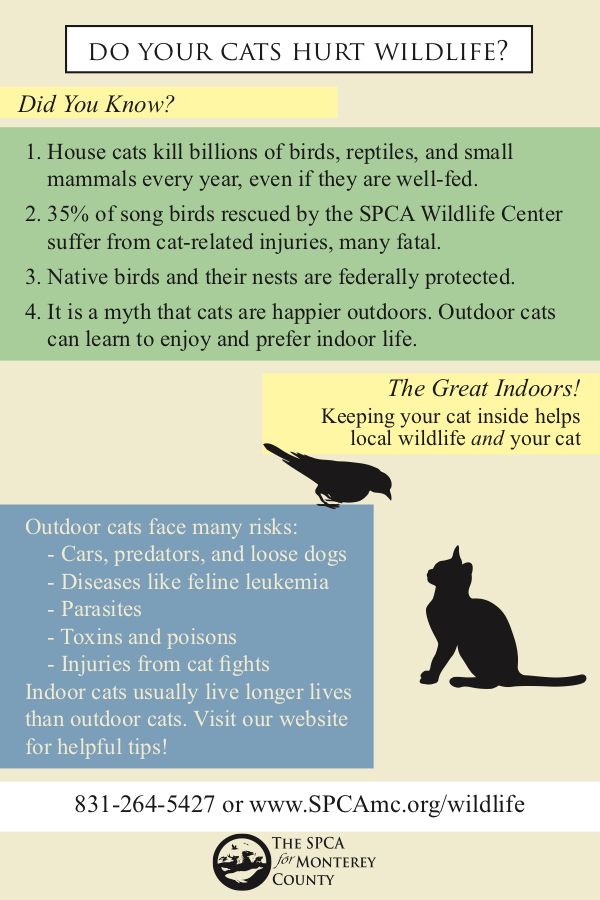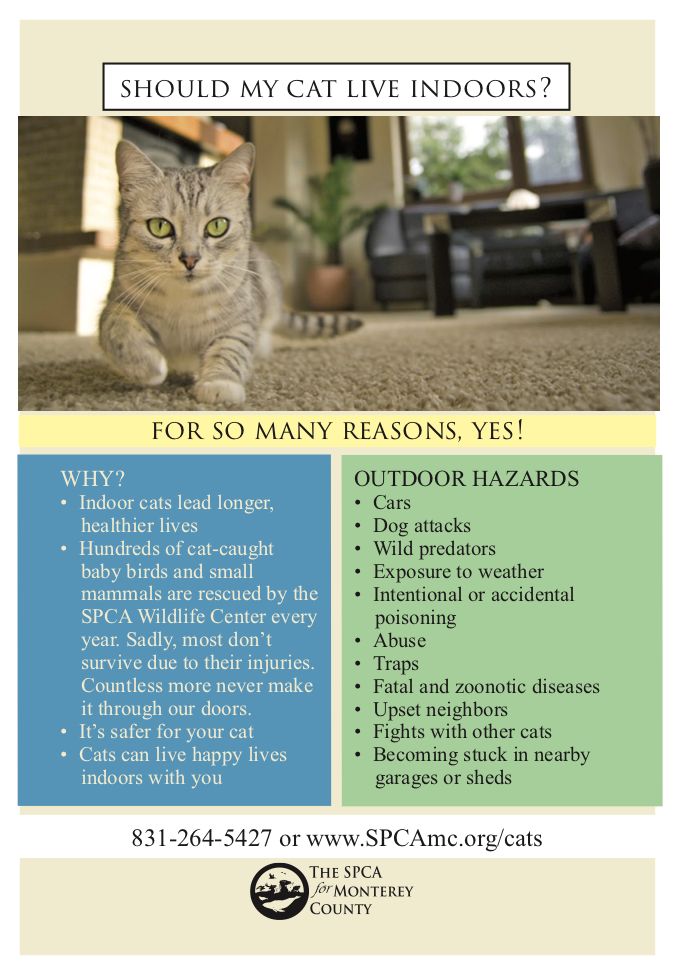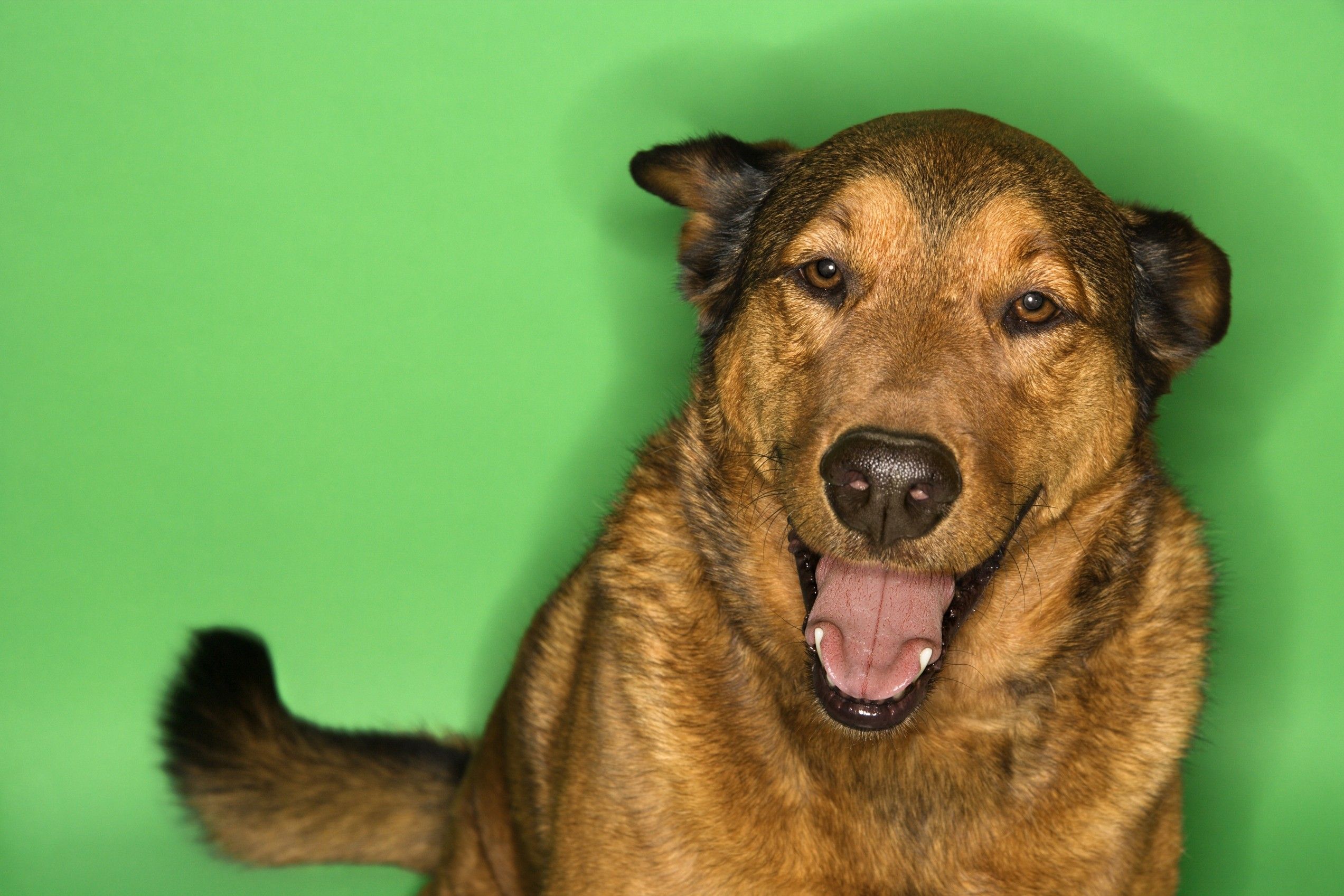 Join the pack.
Want to learn more about us and how we help people, pets, and wildlife? Sign up below to receive SPCA eNewsletters.