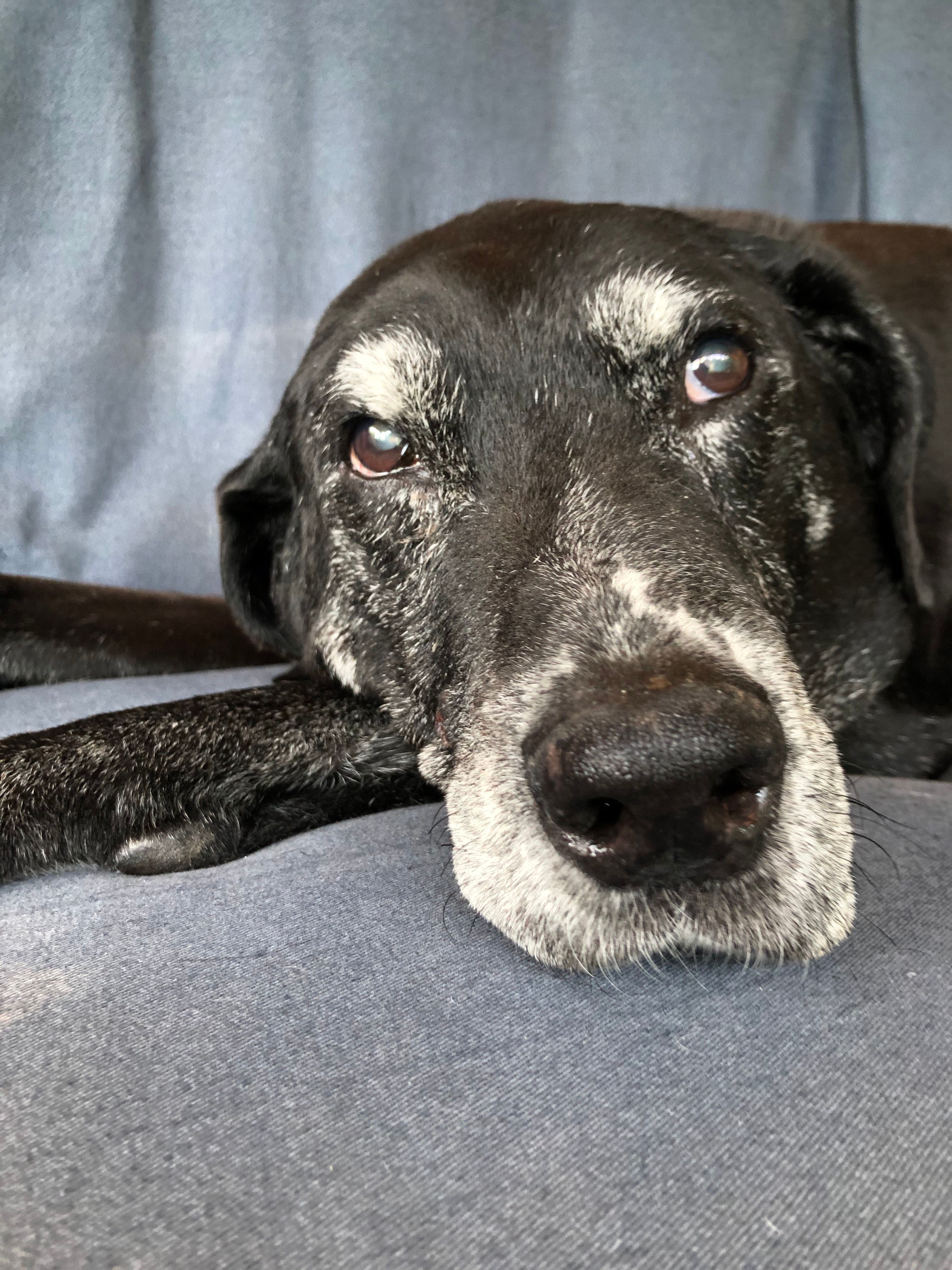 Weeks into our shelter-in-place, I called a childhood friend I hadn't spoken to in 20+ years. As pre-teens, we were inseparable, playing sports, collecting baseball cards and taking family vacations together. We spoke for close to two hours, mentioned dozens of names from the old neighborhood, got up to speed on our current lives, and laughed a ton.
I'll chalk this call up to a COVID-19 silver lining. Being forced to hunker down at home has, for many,  created a longing to re-connect or remain connected with those who mean something to us.
This spills over into my work at the SPCA, where we've seen an uptick in communications from adopters, including this recent email message.
"...Back in 2004 my family adopted a 1 year old pup from your shelter.  He had been returned to your shelter twice, once because "he got too big" and the other time because "he chewed and destroyed things."  I remember being astonished that someone would return a puppy for chewing (that's what they do!) and because he got too big (a lab/pointer mix...really?). We adopted him and he quickly became a part of our family. Fast forward 16 years and a cross country move to Maryland. "Cole" has been a true member of our family.  He's seen our two sons grow up and go off to college.  Unfortunately he passed away this past Tuesday. We are devastated. We are so grateful to your shelter and to have had the opportunity to adopt such a wonderful, sweet dog. Attached are a few photos, including one taken just two weeks ago. Thank you again for all you do!"
I wrote back and expressed our staff's deepest sympathies.  I said we were grateful to them for giving Cole their patience, love, companionship, commitment, and many adventures. They gave him a "third time," which proved to be his charm, and -- with their message -- gave our staff a reminder of how we impact people and animals.
What an awesome responsibility and privilege.