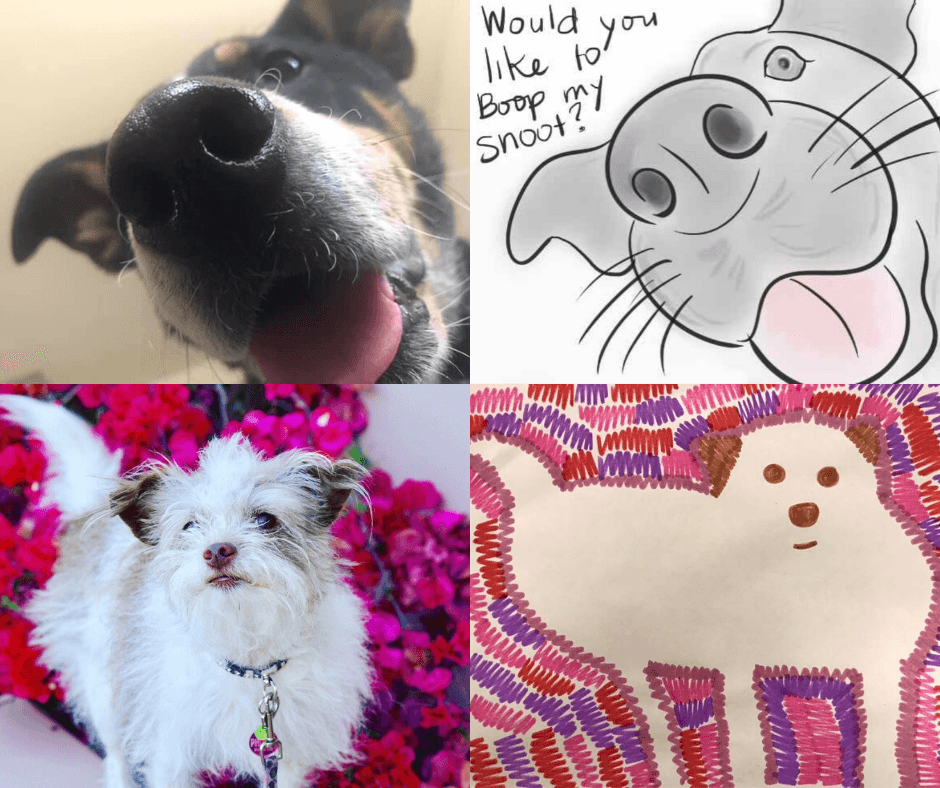 This event is now closed, thank you!
Your pet can be turned into art - incredible, awe inspiring, or completely goofy art - during our Facebook Pet Art Fundraiser Thursday, November 18 through Friday, November 19. Check our Facebook page at 8 am on Thursday to learn how you can donate and have your pet's masterpiece (or otherwise) created, all to help rescued animals in need. 
For just $25, your pet could look like one of these adorable examples. The joy is in the surprise: Will you get a silly doodle? A museum-worthy masterpiece? Will your pet be drawn by our CEO or a local celebrity? Or perhaps a 6 year old will give a creative interpretation of your pet? 
The event starts at 8 am on Thursday, 11/18, and ends at noon on Friday, 11/19, so be sure to donate and post your pet's photo quickly so you don't miss out. 
If you give on Facebook, we will post your pet's art right in the comments for all to see, often within less than an hour of your compassionate donation. It's a fun and creative way to help your SPCA, and it makes for a great digital gift for friends and family this holiday season.