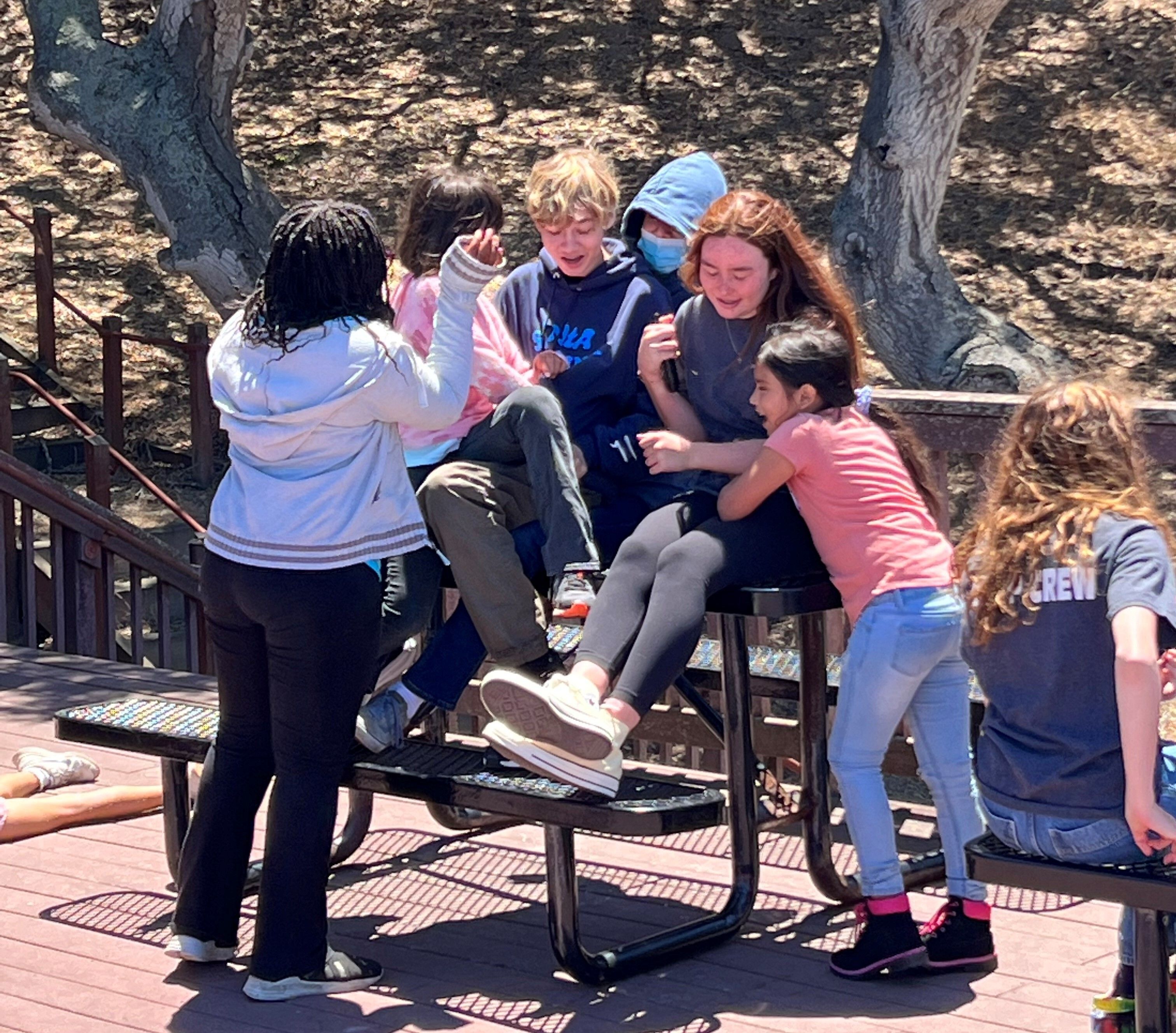 Both of my children, ages 11 and 14, participated in the SPCA's wildly popular Summer Animal Camp program; our youngest as a camper and our oldest as a counselor, or Crew Member as they're called.  I was pleased to see them walk away with lessons and experiences that had nothing to do with animals. 
My wife and I enrolled Aidan, our youngest, as a camper, his fourth summer doing so. He's loved camp each year and convinced a neighborhood buddy to join him this time. 
During the ride home from day one of camp on Monday, they didn't sound exceptionally patient recounting their interactions with a fellow camper who had been extra squirrely. Kicking their feet under the table, throwing papers, blocking the stairs, and, in general, not immediately following all instructions. 
I checked in with our Community Outreach Educator who leads the camp program.  She explained this particular camper's condition and that she and the Crew Members were aware and responding appropriately.
This gave me an opportunity. The following day while driving my son and his friend to the SPCA for day two of camp, I explained that our camp accepts students with different learning, processing and communication styles and abilities and various physical challenges. We talked about how frustrating and sad it might be for some parents who don't have all the same options for camp and how great it was that our camp was inclusive that way.
I was merely planting a seed and didn't expect a lot in return during our drive. After all, these are 11-year-old boys! This didn't come up again, but they were sure chatty about all the fun they were having over the next few days.
Our daughter has been patiently eyeing our camp's counselor position for years; like her brother, she had also attended our program three times and felt ready for the jump from camper to counselor. She signed up and convinced a few friends to join. Well, those friends dropped out; in case you don't have one, teenagers can be a little flighty, ours included!  
Without the familiarity of her besties, Audrey wanted out. "I won't know anyone!" she lamented. The way our family's schedule lined up, Aidan wasn't a camper the same weeks Audrey signed up to be a Crew Member. I get it. I would have responded the same way at that age. Still, we made her honor her commitment.
After the first day of her first session, she loved it, wanted to commit to a third week and noted that it was actually a good thing that her friends made other plans. Her young charges included a neighborhood family friend with motor skill challenges who's fearlessly taking on the world this summer without the assistance of her walker. Something tells me she, too, will be counselor material in a few years!
Parenting involves its share of messy, annoying and frustrating moments. For us, these were some proud, unexpected ones.