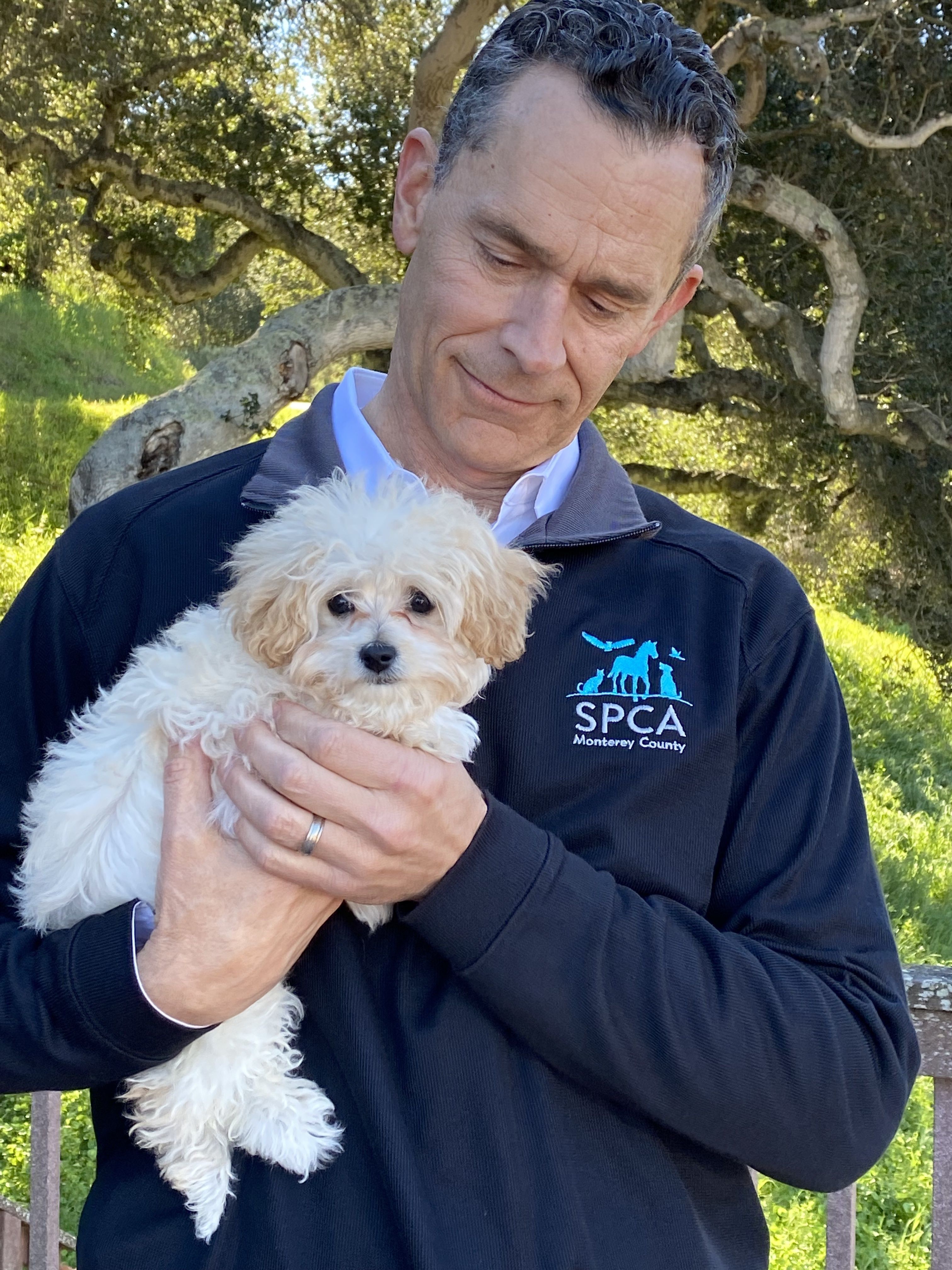 Need a reason to watch the SPCA's A Day of Giving Telethon this Thursday? I'll give you 10. 
Puppies! We'll have a few special ones in our show. We'll also feature weeks-old kittens the size of small burritos.
While it's important to know what's happening around the world, that can get heavy. Our telethon will give you uplifting breaks. Throughout the day and early evening, we'll share stories of hope, compassion and second chances. 
You'll get a peek behind the walls at the Salinas Valley State Prison where inmates under our expert guidance socialize and train shelter dogs, preparing them for their forever homes. You'll learn about our vital cruelty investigations work, meet a barn animal or two, and see the area's only wildlife rehabilitation staff and facility. 
Throughout the telethon, we'll announce motivating matching gifts, where your donations will be doubled by other generous supporters. 
And, you'll see the final act for SPCA retiring Chief of Shelter Medicine Elneda Connors. She'll be one of five SPCA staff members — including yours truly — featured during our telethon. 
Dr. Connors sold her veterinary practice in the SF Bay Area (where she was my dog's vet) 10 years ago and moved to Carmel Valley to wind down her professional career. When I joined the SPCA as President & CEO in 2016, I reached out to see if Dr. Connors might be interested in part-time work. She said yes, fell in love with the SPCA and soon became our Chief. She realized she had more to give professionally. Our two younger veterinarians working under her and our animals benefitted. Shelter medicine is entirely different from private practice work. In a shelter setting, animals often arrive with no owners to share their backgrounds; they require a confident, experienced vet unafraid to make a diagnosis and and prescribe a course of treatment. 
This work came naturally to Dr. Connors. She flourished — as did our animals —and she's leaving us in a great position with a co-worker ready to take on her role. 
We would be more than grateful if you would consider participating in our Day of Giving telethon with a gift of any amount this Thursday.  If you have a special veterinarian (or teacher, friend, co-worker…) in your life, you can even make your donation in his or her honor.